When it comes to finding a new place to live, it can be overwhelming to navigate the many options available to you. From apartments to houses, and everything in between, there's a lot to consider. One housing option that's becoming increasingly popular is co-living. And, if you've stumbled upon this Haletale page, you may be curious about the difference between co-living and traditional renting.
To help you make an informed decision, it's important to understand the key differences between co-living and traditional renting. Some of the factors to consider include shared living spaces, community living, and reduced costs.
Keep reading
to
learn more about co-living vs traditional renting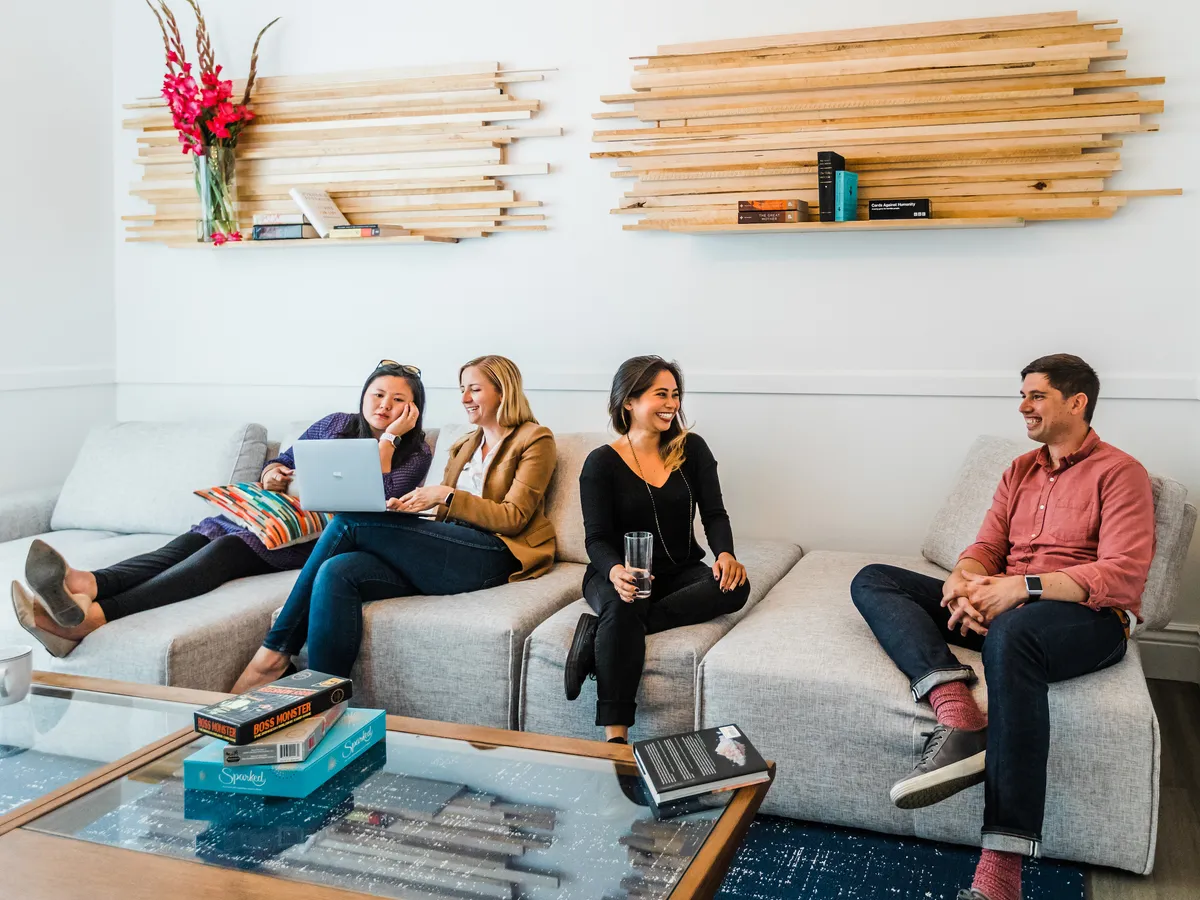 The number one difference between co-living and traditional renting is the shared living aspect. In co-living arrangements, individuals live in a shared living space, such as an apartment or house, with a group of people. Typically this includes shared common areas like the kitchen, living room, and bathroom. As well as shared amenities and services like housekeeping and maintenance.
On the other hand, traditional renting involves renting an entire apartment or house and having a private living space. In traditional renting, residents are responsible for maintaining their own living space and there may be shared common areas.
The sense of community and shared responsibility is not as strong as in co-living. Similarly, in co-living, residents often share responsibilities and chores, creating a more communal living experience.
Co-living takes this shared aspect to a whole new level.
Discover the 5 Advantages of Co-living vs Traditional renting at Haletale
Living with others has never been easier thanks to Haletale Discover the Difference: Co-living vs Traditional Renting residences. What sets us apart?
1. Comfortable Bedrooms: Each room has abundant storage space, enough room to accommodate a standard full-sized bed, and a convenient nightstand. Furthermore, the shared bathrooms are utilized by three people or fewer.
2. Spacious Kitchens & Living Areas: The kitchen is designed for multiple people to cook at once, and the living room has plenty of seating. Plus, all finishes and appliances are high-quality and built to last.
3. Affordability: On average, our residents save $380 per month compared to a typical studio. This covers Wi-Fi, weekly cleanings, utilities, and shared supplies, and includes fully furnished apartments with no need to buy furniture.
4. Flexibility: Choose from 6-, 9-, or 12-month leases, and move between Haletale houses anywhere in the country. Unlike traditional rentals with 12-month or longer leases, you have more freedom to move without starting the apartment search process all over again.
5. Built-In Community: At Haletale, you'll have a community and plenty of opportunities to get to know your neighbours while exploring your city.
Join Haletale now and experience co-living housing options!