Haletale provides a platform to connect with like-minded individuals looking to make new friends. It can help to speed up the process of building new relationships. You can easily find individuals with similar interests, hobbies, and backgrounds. Additionally, this can be especially useful when you're feeling lonely or missing your friends back home.
Making new friends has never been easier. With Haletale, you'll be able to form meaningful relationships in no time. You can use Haletale to join groups, attend events, and start conversations with others who are also new to the area.
Making Friends in Canada: Start Your Journey with 10 Tips
1. Volunteer: Find a cause or charity that you're passionate about and volunteer a few hours each week. Not only will you help others, but you'll also have the chance to meet other volunteers, non-profit workers, and community members.
2. Take Classes: Consider enrolling in fitness, dance, cooking, or language classes in your new city. Not only is this a great way to learn something new, but it can also help you meet new people. Building relationships through small conversations in class can lead to lasting friendships over time.
3. Participate in Sports or be a Fan: Join a local sports league or be a fan of a popular sport in your area. You can join adult leagues for sports such as soccer, tennis, or basketball. Alternatively, you can find out which sports teams are popular in your area and attend games or join a fan club or sports bar.
4. Use a Friendship App: Making friends in a new city doesn't have to involve face-to-face interactions. You can use a friendship app to simplify the process. These apps work similarly to online dating apps, but the goal is to find friends instead of a romantic partner.
5. Cook or bake a dish from your hometown and share it with your neighbours: Don't forget the value of in-person interactions. One way to build connections with others is through food. For example, if you're from the Philippines, you could share popular Filipino cuisine and recipes with your neighbours, breaking the ice and getting to know each other in the process.
6. Look out for social events organized by your apartment complex or community: Another great way to meet people in your new city is by keeping an eye out for community events. Check the bulletin board for information on happy hours or other gatherings and make sure to mark them on your calendar. You never know, a new friend might just be waiting for you at one of these events.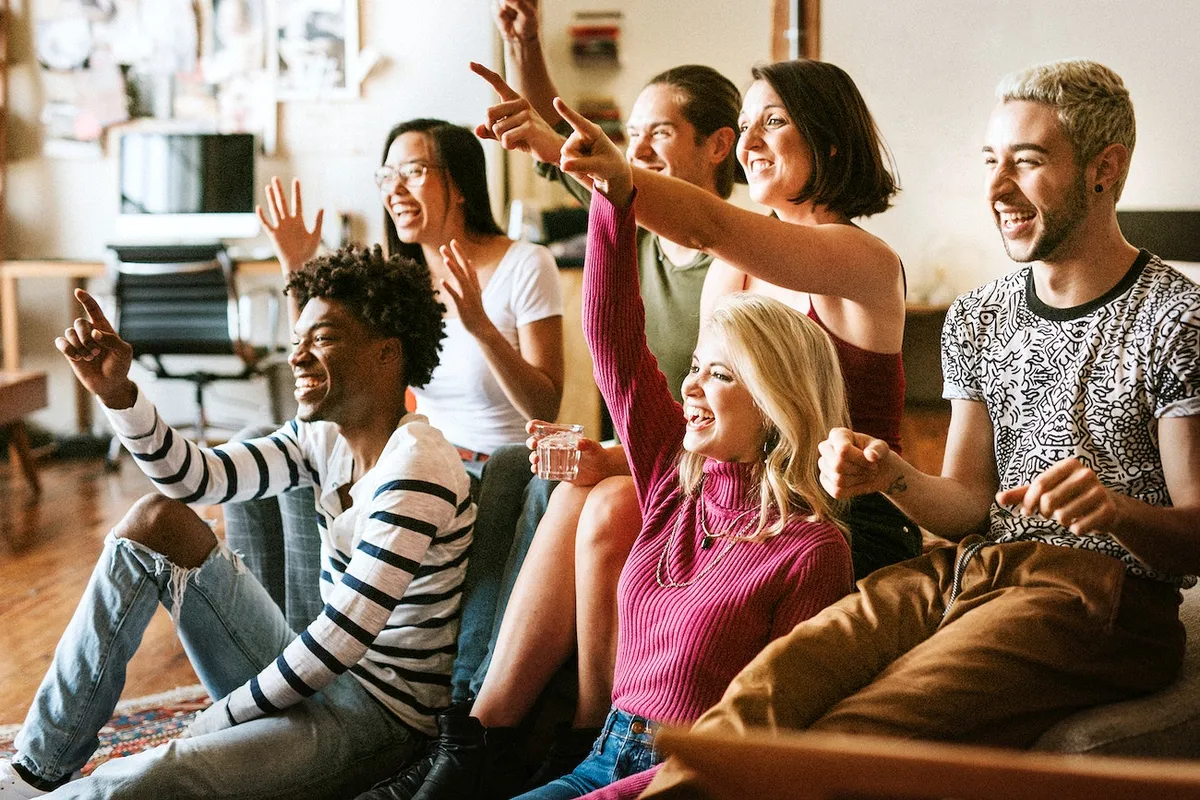 Read on for more tips on making new friends!
7. Work on your language skills: To further enhance your connections in your new city, consider working on your language skills. Improving your language proficiency can help you better connect with locals and make new friends. You can enroll in language classes or find a language exchange partner to practice with.
8. Try new things: Additionally, joining clubs or groups centred around these new hobbies can also provide opportunities to interact and connect with like-minded individuals. This can help expand your social circle and potentially lead to meaningful friendships.
9. Attend cultural events: Canada is a diverse country with a rich cultural heritage. Similarly, attending cultural events, festivals, and exhibitions to learn about the country and meet people from different backgrounds.
10. Be yourself: Be friendly, open-minded, and genuine, and you'll find it easier to make new friends. Also, don't be afraid to reach out to people and start a conversation.
Join the Haletale community today and take the first step towards a more fulfilling life.